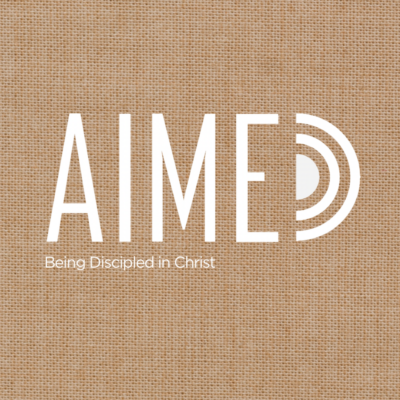 Aimed
Being Discipled in Christ
If you aim at nothing, you'll hit it every time.
That's not a Bible verse, but it's true. We need an objective. We need a vision. Until something captures our heart and imagination, we just meander. It's true vocationally and relationally, and even more so spiritually. Nobody aimlessly drifts into the abundant life of Christ. Rather, it has to be pursued. As Jesus said, "Follow me and I will make something of your life."
Aimed is about setting your sights on Christ. It's a 9-week, 45-session look at Jesus—his identity, values, life, and teachings. Aimed is specifically designed for disciples: those who live with the clear aim of having the life of Christ reduplicated in them.
And the good news is, Jesus wants that for you. He wants to know you and live through you more and more. So take aim with confidence! "I will be found by you, declares the Lord" (Jer. 29:14). "Whoever comes to me I will never drive away" (John 6:37).
If you aim at Christ, you'll hit him every time.
To Order Aimed click HERE. Aimed will be available by appointment for pickup during the week at the Kennett church office