Teaching Series Resources

Series Overview
God made us deep. Every single one of us. Including you.
You have deep desires, deep needs, deep wounds. You have deep thoughts and feelings. God made you in his own image—how could you be anything other than a profoundly deep soul?
Yet we're often reluctant to go down into those deep places.
Maybe we're afraid of what we'll find there. Or afraid we'll get lost in grief or introspection, and never find our way back. It's safer to stay on the surface. Keep moving, keep scrolling, keep doing.
But as Psalm 46 says, "Deep calls to deep." The deep heart of God is calling to your deep heart. He wants you to know and be known there. He wants you to be healed there. He wants you to thrive and live a soul-full life right out of that place.
So let's go there, and let's allow the Book of Psalms to help us. It provides something essential for this level of engagement with God: Language! Often we don't even know where to start or what to say in dealing with our souls. So God helps us. He says, "Are you feeling overwhelmed, anxious, angry? Are you feeling joyful, thankful, happy? Try saying this. It'll be good for your soul."
October 10                 When You Feel Unsettled
October 17                 When You Feel Lonely
October 24                 When You Feel Angry
October 31                 When You Feel Afraid
November 7               When You Feel Joy (Or Want to)
November 14            When You Feel Anxious
November 21            When You Feel Heartbroken
November 28            When You Feel Thankful (Or Want to)
Companion Reading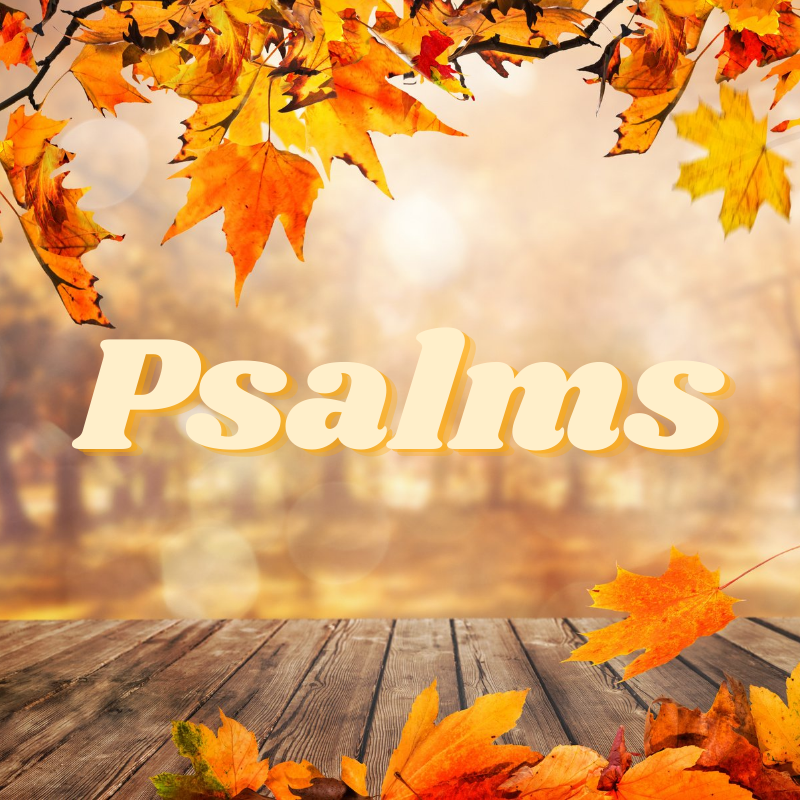 For this series, we invite everyone to spend time in the Psalms, and specifically to spend time reading, praying, and resting in the Psalm of the week, which is the teaching text for the previous Sunday. Ponder the emotion and feelings being expressed, pray to God to draw you deeper into His presence, and let the words seep into your soul. We want this time to be less about how much you read but rather slowing down to experience and connect at the soul level with ourselves and more importantly with God through this study of the Psalms.