Great Question Series Resources

Series Overview
We know that God has all the answers, but did you know that he also asks all the best questions? In the Gospels, Jesus asks hundreds of them. He is like a great counselor, drawing us out, provoking our thoughts, searching our hearts—using nothing more than simple, profound questions. (Which implies that Jesus is a great listener too, which we love. He really wants to know us!)
Someone once said that good questions inform, but great questions transform. That's what we're after this summer: a growing relationship, a transformational experience, with Jesus. Let's allow him to ask the questions for a change. Let's see how we answer.
This summer, we are going to look at many of the great questions that Jesus asks throughout scripture. Together we will seek to discover new insights and understanding as he provokes our thoughts and transforms our hearts.
June 6: What are you seeking? John 1:38
June 13: Why do we worry? Matthew 6:27
June 20: Do you want to get well? John 5:6
June 27: Why are we afraid? Matthew 8:26
July 4: What makes us skeptical? Matthew 9:1-8
July 11: Can we grasp Reality? Mark 8:17
July 18: Are you going to leave me? John 6:66-67
July 25: Why do we doubt? Matthew 14:31
Aug 1: Who do you say that I am? Matthew 16:15
Aug 8: Do you believe you'll never die? John 11:23-27
Aug 15: Am I really your Lord? Luke 6:46-49
Aug 22: Why gain the world but forfeit your soul? Mark 8:36-37
Aug 29: Do I trouble you? Luke 24:36-40
Sept 5: Do you love me? John 21:15-17 
Companion Reading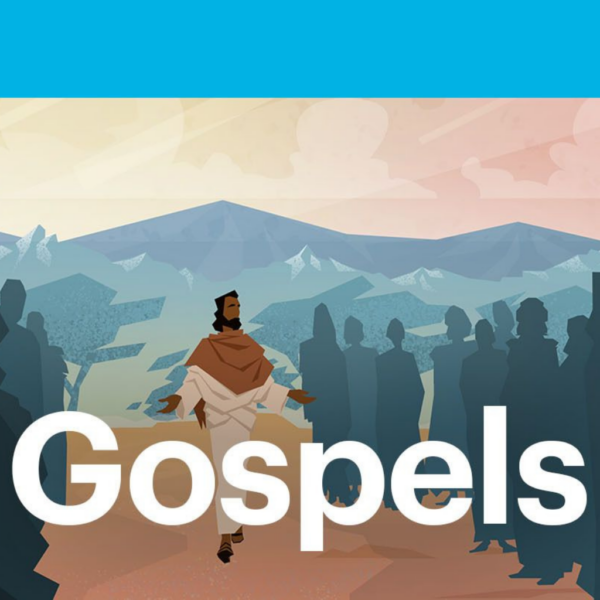 This YouVersion companion reading plan "BibleProject | Gospels" take you on a journey through all four gospels in ninety days. Each book includes videos specifically designed to enhance your understanding and engagement with God's word.
Doing the plan together on the App adds an experience of community that is so beneficial. By using the "Talk it Over" section of the reading plan you are able to share insights that you gained from the reading, perhaps even pointing something out that someone hadn't seen before. You are also able to encourage each other and hold one another accountable. For some of us, it is actually our favorite part about doing the reading plan on the Bible App. If you would prefer to download a PDF and follow along that way, click HERE for the Companion Reading Guide.
How to find on Bible App:
Download the YouVersion Bible App
Click on Plans (checkmark located on the bottom of the page)
Search for the reading plan by clicking on the magnifying glass (located in the top right corner)
Type into the search bar BibleProject | Gospels
Select the Bible Project plan that is 90 days
Click "Start Plan"
Be sure to select "with friends," this way you can do the reading plan with your friends, family, and your small group. You are able to invite up to 150 people to do the plan along with you!
Select the start date: "Monday, June 7"
Click on the green circle in the lower right corner to proceed to "Invite your Friends."
Select Friends through the App or send the link via text or email to anyone you would like to read along with you.
Tips for reading on the App:
Start by clicking on "Devotional," there is a list of questions to consider and a small prayer included for each day.
Proceed to the next page by clicking the green circle in the lower right corner.
You can switch between Bible versions while reading.

At the top of the screen you will see the chapter you are reading and the version (i.e. 2 Samuel 1 NIV)
Click on the small grey box that says the version being used
A drop down of all the versions available will appear
Our Willowdale Kids team recommends that families try the New International Reader's Version (NIRV)

"Talk it Over" with friends who you are doing the reading plan. Click on the box that says "Write your response…" to send a message to your friends and family.

Come back later to see what they said
You can like their message by clicking on the heart or leave a response