Re I Engage & Marriage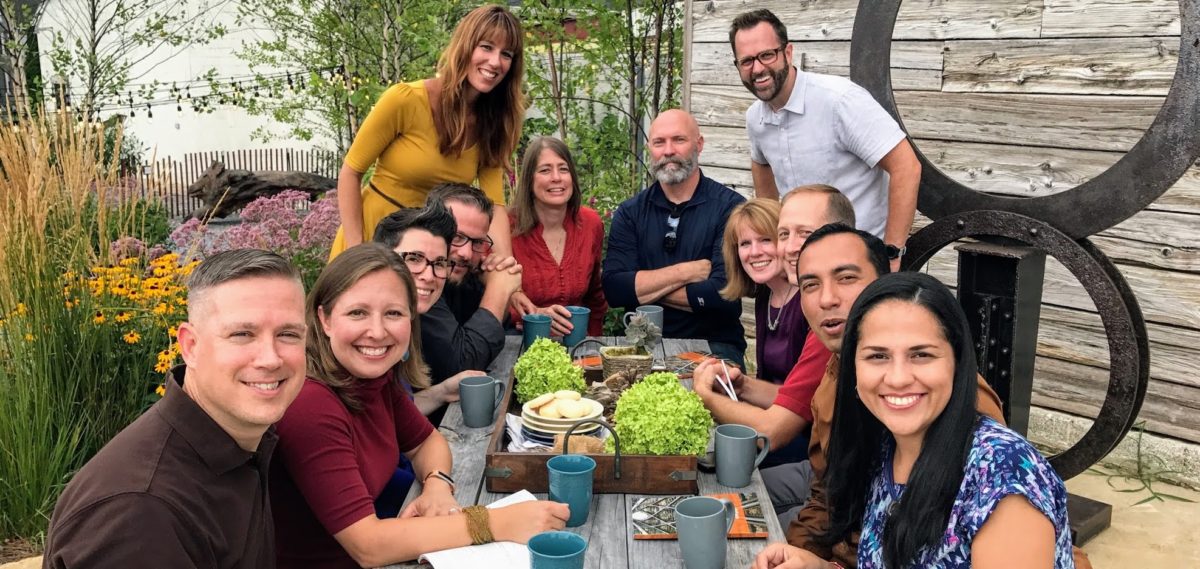 In this season we know your plans are now managed moment-by-moment. We also understand the uneasiness and pressures of longer commitments. To help, Willowdale's Marriage Ministries offers a variety of marriage enrichment and focus groups that can readily fit your season of life.
Whether you are seriously dating or engaged, newly married, or looking to enrich your marriage, we have a space for you to gain momentum.
Or maybe your circumstances have led you into a blended family or find your marriage navigating through a special needs family unit and structure, we want you to take hope because we have an amazing focus group experience for you as husband and wife.
If you are interested in our Marriage Ministry, click HERE to fill out our Interest Form, or contact Brett Foester at bfoester@willowdalechapel.org.
Marriage Enrichment, Newly Married, Seriously Dating and Blended Family Groups
FOUNDATION GROUP: Newly Married Groups (5 YRS OR LESS) – New Groups Start Sept 8, 2021!

The first few years of marriage are often incredibly difficult, and without community and support, even more so. Couples need an intentional environment to focus on laying a foundation to build their marriage on. Foundation Groups provide just that. As the couples establish this solid foundation meet weekly to discuss topics related to marriage, our relationships with the Lord and our relationships with each other.
If you'd like to learn more, click HERE to fill out our Interest Form.
MERGE GROUP: Seriously Dating and Engaged Couples – New Groups Start Sept 8, 2021!

Ready or Knot? 12 Conversations Every Couple Needs to Have Before Marriage | Scott Kedersha
Our world's way of doing relationships is not the place to start when it comes to understanding the purpose of marriage. If you look to Hollywood, relationships are all about feeling. When you love someone, nothing can stand in the way…right? But what happens when those feelings give way to the daily routines of life? If your relationship is built on emotion, what happens when that emotion fades? After all, who wants to willingly spend their life with one person? How could that be worth it? That's what Scott Kedersha, Director of Marriage Ministry at Watermark Community Church in Dallas, Texas, and author of Ready or Knot?, helps prospective spouses discover before saying, "I do."
If you are interested in learning more about our Merge Group for seriously dating and engaged couples, click HERE to fill our our Interest Form.
We also offer 1:1 mentoring and seriously dating/premarital counseling using SYMBIS (Save Your Marriage Before It Starts) relationship assessment tool.
If you're interested in 1:1 mentoring or our seriously dating/premarital counseling, click HERE.
Blended Family Group
Blended Family Ministries offers the opportunity to come together with other couples working through the challenges of blending family life and the dynamics that impact marriage, parenting, and general life. We will work together to better understand how we can establish healthy boundaries, expectations and communication for a healthier marriage and family.
This is an 12 week experience.
The cost per couple is $35 for both in person and online groups.
Books will be mailed to participants.
All in person groups will adhere to the CDC guidelines.
There is no childcare available.
If you're interested in joining a group, click HERE to RSVP.
Re|Engage
Re|engage is a relationship-enrichment program for any marriage in any condition. Whether you're hanging by a thread or looking to go from good to great, re|engage examines God's design for marriage and applies principles from the Bible to deepen your relationship. Each week, you'll receive encouragement as you hear stories from other couples who've survived hard times and begun to thrive on the other side.
Re|engage offers both a Large Group and Small Group experience and they are both a critical part to the experience.
Large Group
Every week begins in a large group setting, where you will hear stories of hope from other couples whose marriages have been transformed. Re|engage leaders will also share practical steps you can take to improve your own relationship.
Small Group
After meeting as a large group, participants will break off into smaller groups, with each group led by a facilitator couple. Together, you and your small group will work through the 16-lesson curriculum and learn how to effectively communicate, resolve conflict, and grow closer to your spouse.
Marriage Enrichment Groups — New Groups start Sept. 8, 2021!
Whether couples rate their marriages as 2s or 10s, re|engage is a safe place to reconnect. Couples are never alone in their struggles and life issues, and they see this as they engage with one another through their time spent in a re|engage group experience.  Ask any couple that has gone through re|engage and they will tell you that there is nothing magical about any one lesson, question, teaching or a real-life marriage story shared at re|engage, but rather if you give yourself fully to the process, it's a chance to experience change and growth.  So whether you're hoping to strengthen a strong marriage or heal a broken one, re|engage offers help and hope.
We offer both in person or on-line groups. Regardless of the mode in which you meet, you will get to hear couples share their marriage story and leaders teach principles for marriage growth through our re|engage video and book content. It's all about healthy marriage momentum and it starts here!
If you are interested in joining a group, click HERE to complete our Marriage Ministry Interest Form.